In 1861, Bowling Green was the capitol of Confederate Kentucky and the heart of the Confederate defensive line. Here, initially under the command of General Simon B. Buckner and later General Albert S. Johnston, the Confederates began construction of fortifications to secure their southern foothold in the Commonwealth. The Confederate forces were forced to evacuate Bowling Green following the fall of Forts Henry and Donelson in the winter of 1862.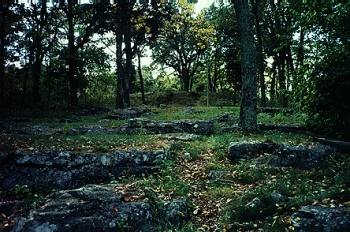 Three forts remain in Bowling Green--Lytle, C. F. Smith, and Webb. All of them were originally begun by the Confederate forces in 1861 and subsequently finished by the Union army. Fort Lytle is located on the campus of Western Kentucky University. Fort C. F. Smith is located on Reservoir Hill (College Hill) in downtown Bowling Green. The third fort, pictured above, is located in Fort Webb Park, and is owned by the city of Bowling Green.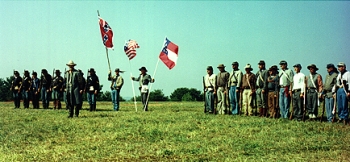 "Battle for the Barren Civil War Encampment" Reenactment is held at Baker Hill. Information on this event is available from the Bowling Green/Warren County Convention & Visitors Bureau (270)782-0800.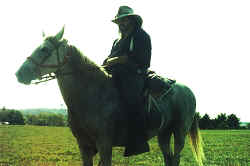 For more information about Bowling Green in the Civil War, contact:
CIVIL WAR DRIVING TOUR
Eleven sites are on this driving tour including forts, a cave, homes, a monument, markers and a museum. For the Civil War in Bowling Green and Warren County guide, call 270/782-0800.
CIVIL WAR HISTORICAL MARKERS IN BOWLING GREEN/WARREN COUNTY:
Confederate State Capital Of Kentucky (State Marker 67, Bowling Green, Ky. Mus., US 68, Western Ky. Univ. Campus Warren Co.)

A Civil War Defense Line (State Marker 538, 2nd & College Sts., Bowling Green, US 31-W, 68, Warren Co.)

Civil War Occupations (State Marker 1024, Fountain Square, Bowling Green, Warren Co.)

Baker Hill (State Marker 1049, N. of Bowling Green, KY 3225, Warren Co.)

College Hill (State Marker 1051, Main & Park Sts., entrance to Reservoir Park, Warren Co.)

Home of Thomas Hines (State Marker 769, US 31-W By-pass & Fairview Ave., at cemetery entrance, Warren Co.)

Hobson House (State Marker 1127, Main St., Bowling Green, US 31-W, 68, Warren Co.)

Warren County's Chief USA Civil War Officers (State Marker 1201, Bowling Green, Courthouse lawn, US 31-W, 68, Warren Co.)

Ft. Albert Sidney Johnston Plaque, Western Kentucky University behind Cherry Hall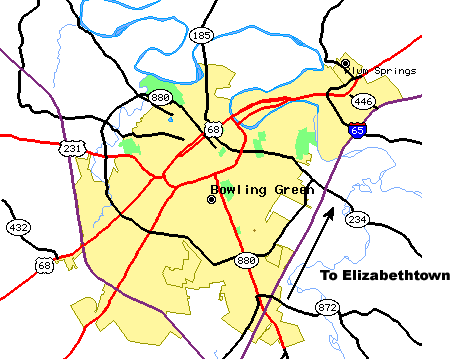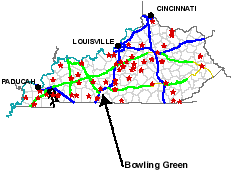 For additional information:
Civil War Discovery Trail guidebook
"Kentucky Civil War Heritage Trail" brochure
"1000 Mile Front" brochure
"Kentucky Heritage Tours" brochure
The Kentucky Museum (270)745-2492
"The Battle for the Barren" brochure
"Civil War Driving Tour" brochure
"The Civil War in Bowling Green and Warren County" brochure
Bowling Green/Warren County Convention & Visitors Bureau (270)782-0800
Back to Region 3 Map