The Civil War Museum at Old Bardstown Village at 310 East Broadway features a large collection of authentic uniforms, battle flags and weaponry ($5, March-Dec M-Sat 10-5, Sun 12-5, Jan-Feb Sat 10-5 & Sun 12-5, 502/349-0291). A Confederate Monument is located in the Bardstown City Cemetery.
Also located in Bardstown is the Old County Jail inside a 1819 native limestone building. It's also a bed & breakfast (tour $2.50, Feb-Dec daily 10-6, 111 W Stephen Foster, 502/348-5551, first floor handicapped accessible). Nearby is a life-size replica of the first steamboat, designed in Bardstown by John Fitch in 1787.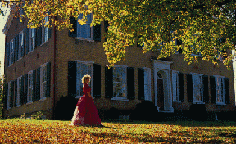 My Old Kentucky Home State Park 501 E. Stephen Foster Ave., P.O. Box 323, Bardstown, KY 40004, 502-348-3502 or 1-800-323-7803. Contact: Alice Heaton Open daily Sept - May, 9 - 4:45; June - Aug, 8:30 - 6:15; Closed Thanksgiving Day, Christmas week and New Year's Eve & Day. Adults $4.00, Children $2.00, Sr. Citizens $3.50. Group rates - Adults $3.50, Children $1.50. My Old Kentucky Home State Park honors the home that was the symbol of Stephen Foster's most endearing song, the stately mansion on the Rowan estate, Federal Hill.
Bardstown also features a driving tour. For more information, contact the Bardstown Visitors Center, (502)348-0331.
CIVIL WAR HISTORICAL MARKERS IN BARDSTOWN:
Federal Hill (State Marker 1102, Entrance to Park, US 150, Bardstown)
Confederates Here (State marker 674, Bardstown, Courthouse lawn, US 620 & 150)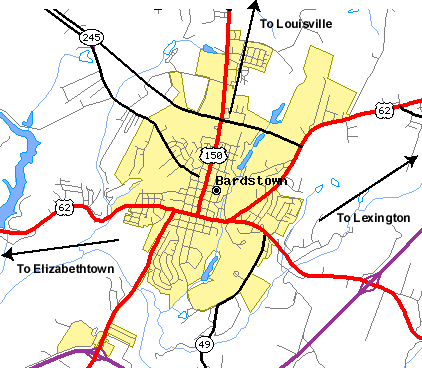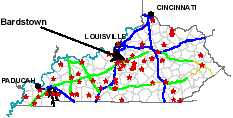 For additional information:
Back to Region 3 Map